Share
Close
Saturday Outdoor Stroller Barre Class
1 visit free
No purchase required to enroll
Saturday Outdoor Stroller Barre ClassClass Location:
Peninsula Lutheran Church
Link to our locations:
https://kitsappeninsula.fit4mom.com/our-locations
Address:
6509 38th Ave Gig Harbor, WA 98335
Class Time:
10-11am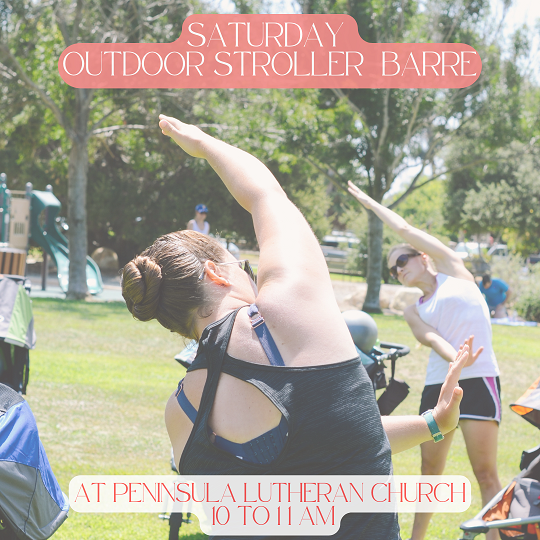 Stroller Barre
is a 60-minute cardio and strength interval class designed to improve posture, stability, and mobility. The workout combines moves inspired by barre, ballet, Pilates, fitness, and yoga to help you regain your posture and alignment and strengthen your body from the inside out! Stroller Barre will help you reconnect with your body, increase flexibility and develop the core strength needed for motherhood while entertaining the little ones.
Bremerton Stroller Strides